Walk for Life 2017
Be an Everyday Hero
Percent Raised:
Amount Raised:
$86,966.88
Amount Remaining:
$0
Walk for Life 2017
Be an Everyday Hero
Date: Saturday, September 30, 2017
Time: 9:00 - 11:15 am
Leaderboard
Top Teams:
Front Royal Pregnancy Center
Captain: Felicity Fedoryka
Raised: $8,805
Chelsea Academy - Pole House
Raised: $7,937.64
Knights of Columbus Council #7771
Raised: $6,760
The Women Of Saint John's
Captain: The Pavilonis Family
Raised: $4,603.87
Chelsea Academy - Colet House
Raised: $3,525
John XXIII Montessori Center
Captain: Kristin & Paul Uhlenkott Family
Raised: $3,483
Dynamic Life Ministries
Captain: Angela Fletcher
Raised: $2,725
Padre Pio Academy
Captain: Margaret Baron
Raised: $2,291
Christendom College Staff/Faculty
Raised: $2,281.37
Christendom College Freshmen
Captain: Sarah Smith
Raised: $2,215
Chelsea Academy - Roper House
Raised: $1,785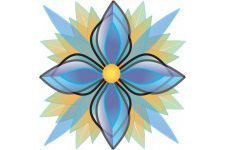 http://www.frontroyalpregnancy.org

Contact: Felicity Fedoryka - FRPC Coordinator

Address:

Front Royal Pregnancy Center
Since 1991, the Front Royal Pregnancy Center (FRPC) has offered loving support to women and families facing emotional and economic challenges resulting from pregnancy. Offering caring support takes time and a personal touch. Our trained peer advocates listen attentively to each client, and provide accurate education and information concerning sexual integrity, pregnancy, adoption, and parenting. Confidentiality and compassion are assured to all clients.
Clients are offered pregnancy tests, pregnancy confirmation ultrasound by an RN and read by an OB/GYN, material aid such as diapers, maternity/baby clothes, formula and breastfeeding supplies, prenatal & parenting education and emotional support in whatever situation they are encountering.
FRPC offers all of its services completely free of charge, so anyone in need has access to our services. This is made possible through the financial generosity of private individuals and organizations. The FRPC provides hope, compassion and support to those in our community who are most in need of unconditional love.
"Every client should leave (FRPC) LOVED, EMPOWERED, and with a PLAN."
Corporate Sponsors